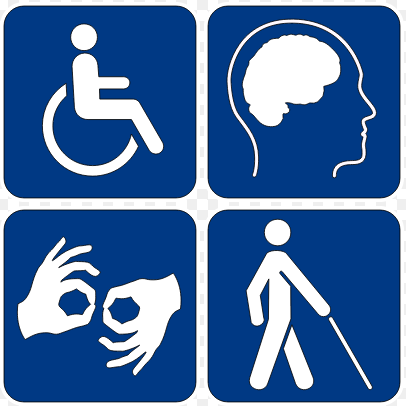 Accessibility
The front entrance to RVUUF's main building has a level threshold. Greeters are present at the start of services on Sunday mornings. Curb-side parking directly in front of RVUUF is kept clear for passenger drop-offs and there is a curb-cut on the corner of C and Fourth streets next to RVUUF's side yard.
The front entrance to Emerson House (next door to the main building) is ramped. There is a latching gate across the sidewalk that leads to Emerson House.
Inside the main building, the Great Hall, restrooms, library, board meeting room, Religious Explorations classrooms and administrative offices all have level thresholds, and the restrooms include stalls that are wheelchair accessible.
Our congregation promotes the wearing of name tags. Assisted listening receivers and large-print programs are available at the welcome table.
For anyone who needs an escape from the big group during worship, there is a Comfort Room in the RVUUF Library, where you can meet the needs of a crying child, etc. The library offers windows with blinds from which to observe the service, and sounds from the Great Hall are transmitted via speakers.