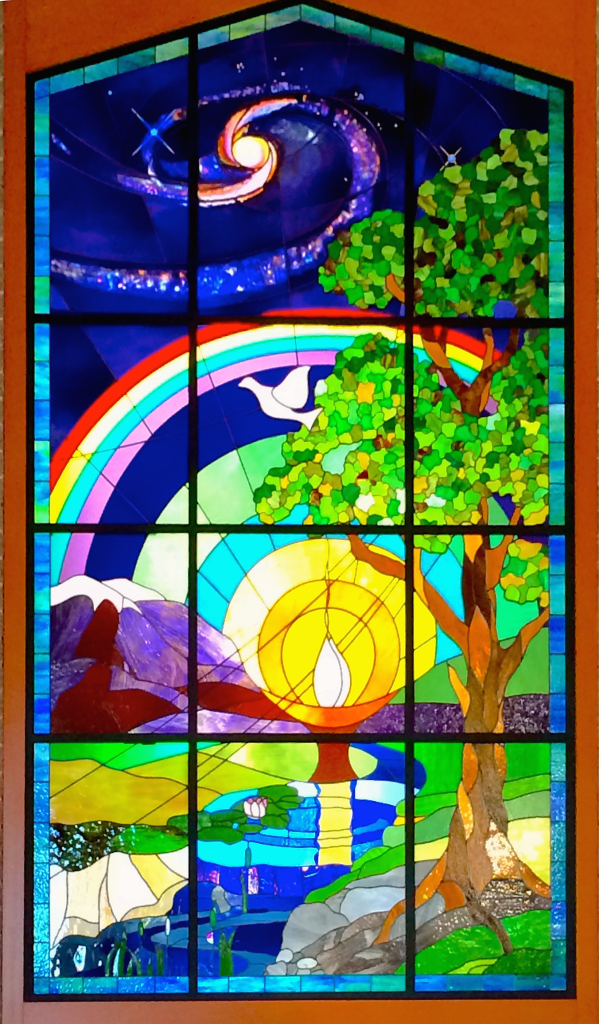 We welcome you to our weekly Worship Service, each Sunday morning at the Rogue Valley Unitarian Universalist (UU) Fellowship, located at 87 Fourth St. in Ashland. Gathering music begins at 10:25 a.m. and the service starts at 10:30 a.m.
RVUUF's Mission is to "Embrace Diversity, Empower Connection, Engage in the Work."
Our Religious Explorations program for children and youth is offered during the service, including nursery care for toddlers and infants. Afterwards we offer coffee and tea with social time, allowing you to meet and greet each other as we build Beloved Community together.
Oct. 30, 2016
The last phrase of RVUUF's mission, "Engage in the work," will be discussed in small groups after Worship Leader Mary Rexford gives a homily. Mary was one of the members of the writing team for RVUUF's new mission: "Embrace diversity, empower connection, engage in the work." Come and participate in an important exchange between members and guests of RVUUF making meaning together as we reflect together on what "engage in the work" means to us.
---
 JUSTICE, EQUITY and COMPASSION in HUMAN RELATIONS…..
….is one of the seven Principles of Unitarian Universalism that this liberating congregation strives toward in our relationships with each other and as we move about in the world. We offer you a sense of belonging and welcome on your search for truth and meaning. We are intentionally inclusive, embracing and appreciating people of every age, race, culture, gender, sexual orientation, ability and economic circumstance.
Please join us and engage with us on Sunday mornings.