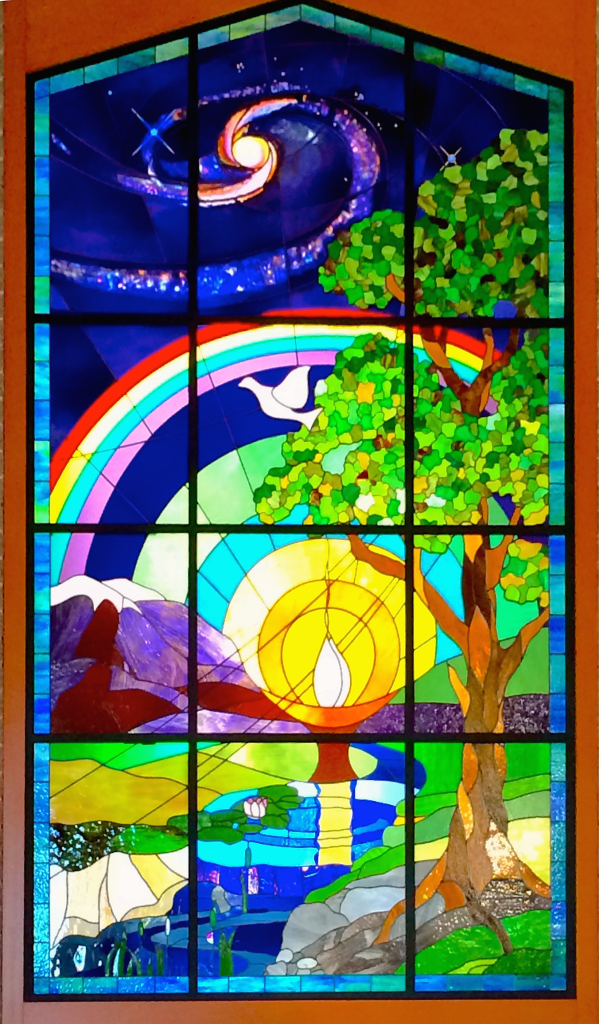 We welcome you to our weekly Worship Service, each Sunday morning at the Rogue Valley Unitarian Universalist (UU) Fellowship, located at 87 Fourth St. in Ashland. Gathering music begins at 10:25 a.m. and the service starts at 10:30 a.m.
RVUUF's Mission is to "Embrace Diversity, Empower Connection, Engage in the Work."
Our Religious Explorations program for children and youth is offered during the service, including nursery care for toddlers and infants. Afterwards we offer coffee and tea with social time, allowing you to meet and greet each other as we build Beloved Community together.
Dec. 11, 2016
As a religious community that honors the light, is it possible to befriend the dark together? Rev. White's sermon is titled "Lessons from the Dark," gleaning from ancient texts and contemporary stories that question the need to be afraid of the dark.
---
 JUSTICE, EQUITY and COMPASSION in HUMAN RELATIONS…..
….is one of the seven Principles of Unitarian Universalism that this liberating congregation strives toward in our relationships with each other and as we move about in the world. We offer you a sense of belonging and welcome on your search for truth and meaning. We are intentionally inclusive, embracing and appreciating people of every age, race, culture, gender, sexual orientation, ability and economic circumstance.
Please join us and engage with us on Sunday mornings.